The village leads a growing list of aged care facilities in ACT that allows pets to come along with their owners.
"It's encouraging to see more residential aged care facilities allowing pets either to live-in or visit for regular pet therapy sessions for residents," said Michelle Bennet, General Manager at Greenway Views. "Pets are loved ones, so allowing the constant companionship of a beloved pet with a senior resident in care has a vital effect on their overall wellbeing and quality of life."
Greenway Views has more than 50 residents with pets with a total of more than 60 pets living in the village, including 45 dogs, five cats, a few budgerigars, a canary and several fish.
Each resident or couple lives with their pet in their spacious, premium apartment within a vibrant village community. Residents can live as independently as they wish or receive personalised care in their own home through LDK's Home Care services.
"Residents can also opt to receive support services for their pet through their home care package," said Ms Bennet.
Greenway Views and its sister village Amberfield in Yarralumla also have an on-site dog park where residents like to get together every day to socialise and enjoy each other's company.
Greenway Views has been pet-friendly since its opening
Greenway Views opened its doors to residents and their pets in January 2020.
Ms Bennet said, "Many residents move to a retirement village after living in a house for a long time. It is a big change and a hard decision. Having to downsize, change your lifestyle, admit that you need support and you're no longer independent, affects one's equilibrium. Being able to bring your pet with you helps make it all much easier and kinder."
Greenway Views' policy on pets considers all companion animals, so long as they have a suitable temperament to safely socialise with other people and pets and are up-to-date on vaccinations.
"Residents who have pets must also have a care plan that outlines what the pet would require in an emergency, such as when the resident must go to hospital. The pet care plan includes information on the pets' dietary requirements and walking and care schedules," said Ms Bennet.
Pets benefit residents in many ways
Ms Bennet can think of numerous examples of how pets have impacted the physical and mental wellbeing of Greenway View residents.
"Many residents say their pet gives them a reason to get out of bed, alleviates loneliness and helps with socialisation," she said. "Many unequivocally declare that they would not have come if they could not have their pet with them 24/7, as the effect of being separated from their loved one would be unacceptable."
Ms Bennet recalled a resident who moved to Cogan Cottage, which is Greenway Views' secure dementia dwelling. The care team assisted and supported the resident to continue having her dog accompany and live with her.
"The familiarity and constant companionship of a beloved pet has a positive and stabilising impact on the physical and mental wellbeing of seniors, especially someone with dementia," she said. "Having these many pets in the village is also beneficial for other residents and staff who get to interact and enjoy pats and cuddles. Everyone knows the dogs' names and the dogs enjoy the love and pats they get from everybody as well!"
Greenway Views also allows staff to bring their pets to work.
"We have two staff members who bring their dogs to work every Friday and we have a group of residents with dementia who eagerly wait for these pets so that they can play with and give them treats," said Ms Bennet.
Greenway Views partnership with Pets and Positive Ageing
LDK shows its commitment to being a pet friendly aged care provider also through its partnership with PAPA (Pets and Positive Ageing), a voluntary community organisation committed to supporting ageing pet owners with information and support.
Companion Animal Network Australia also collaborates with PAPA in advocating for pet friendly aged care policies.
"PAPA advocates for senior pet owners to stay with their pets and provides information and references to pet friendly retirement villages and aged care facilities, including LDK villages," said Ms Bennet. "LDK is listed on the PAPA website so pet owners are referred to consider an LDK village when looking to move and have their pet with them."
LDK promotes and uses PAPA's resources in our villages, including their publications, pet care plan and a wallet card that tells people 'I have a pet at home' and who to call, so in the event of an emergency, the right people are notified.
Thinking of the future of pet friendly aged care, Ms Bennet says it's a good sign of change that more and more aged care facilities are accepting pets, and there is always room for improvement.
"Pets being a trip hazard is one of the reasons pets may not be allowed, but the extensive evidence of the positive impacts of pets far outweighs the challenges," she said. "Many challenges can be overcome with the right systems, policies and support – from all staff as well as other residents.
"Many aspects of residential aged care will have to innovate in response to consumer needs and requirements and being pet friendly is increasingly a demand criterion for pet owners to consider moving into a retirement and aged care village. We hope that more places will recognise the benefits and embrace being pet friendly."
In Queensland, Odyssey Lifestyle Care Communities not only accommodates for small and medium pets – they encourage aged care residents to bring their companion animals along with them to their new homes.
Odyssey is an aging-in-place community where residents continue to live with independence and dignity. It consists of around 150 apartments, soon to be much more with the opening of a fourth site at Chevron Island and a few more sites around the Gold Coast.
"The residents have access to all levels of care in their own apartments," said Rebecca Moraitis, Odyssey Business Development Manager. "Some pets have come along with their owners, and some have been adopted by residents after they've settled in the community."
Odyssey has 11 dogs, three cats and a wise-talking Budgie named Finn McCool!
"Odyssey has always been pet friendly, as we understand that to our residents, their pets are like family," explained Rebecca. "Phil Usher, our CEO and Founder, knew this when his own Mum needed to move into supported living over 20 years ago. Honey, her little dog, was a non-negotiable when it came time to relocate!"
Odyssey openly welcomes and encourages residents to bring their pets.
"I love the response we get from pet owners when they discover that they can keep their beloved pet and we will even help them make it happen!" said Rebecca.
"We offer pet-friendly activities such as group walks with the fur baby, pet-friendly dining sections, access to pet grooming, bus trips to the dog parks, Santa fur baby pics … we are having an Odyssey Dog Show in September. We even have the ability to put the pets on a care plan (for instance) if the owner is unwell or unable to walk a dog."
Pet owners must nominate a person(s) to provide emergency care should they be unable to care for their pet at any time. If emergency pet care cannot be arranged, Odyssey can provide interim, short-term pet support through the resident's Support Plan, which includes staff taking the pets for walks, feeding, toileting etc.
"The residents are so relieved to learn that we are supportive of their wish to keep their pet and can even assist in making it viable ongoing. The sense of relief is a huge reward for all," said Rebecca.
"To see the residents proudly walking their pets through the community and or entrusting the staff to assist with walks and playtime is invaluable. Residents just gush when we greet the pets by name and give them a pat, they stand there like proud parents."
Pets also have a positive impact on Odyssey staff members.
"Our staff feel like the pets are a part of the Odyssey family as a whole. They're a little surrogate family, we all say hello as we pass each other from place to place," she said.
Staff at Odyssey recognise the deep connection and importance of the pet-owner relationship and how heartbreaking the impact that rehoming would have on both the owner and the pet."The health impacts of being able to keep your pet are huge for happiness, remaining active, companionship and a great talking point for bragging," said Rebecca.
Acceptance of pets is certainly a challenge in the aged care industry.
"Ideally there would be a lot more flexibility in many aspects of aged care and the consideration for one to keep a pet shouldn't be black or white," she said.
"Many people have the capacity to care for their pet perfectly well and if they need a little assistance, it would be great to have that accessible. The benefits far outweigh the cost and effort."
Studies show many mental and physical health benefits of pet ownership, including increasing opportunities to exercise, get out and socialise, which is very important for ageing adults, particularly in a residential aged care environment.
However, research shows only 18% of aged care facilities consider allowing residents to keep a companion animal.
Companion Animal Network Australia (Australia CAN) CEO Trish Ennis speaks to Australian media presenter John Deeks from Your Life Choices about the national charity working with aged care experts to improve that statistic.
"We also ask the government to increase the number of pet friendly aged care facilities and promote the social benefits to aged care villages when they welcome pets into their facilities," she says.
Australia CAN is running a Pet Friendly Aged Care Survey for the public and stakeholders, to help preserve the bond between people and their beloved pets by keeping them together for as long as it provides the best health outcome for the animal and their owner.
'We aim to change the world one survey at a time," says Ms Ennis.
LISTEN to Your Life Choices podcast here

Companion Animal Network Australia (Australia CAN) wholeheartedly thanks outdoor media companies Stream Outdoor, Total Outdoor Media and QMS for generously donating outdoor advertising space across the country to our organisation for the past few months.
Australia CAN CEO Trish Ennis said the highly visible and creative outdoor advertising is helping to spread awareness about the charity's work fighting for a society that recognises the incredible value pets have on people and work to keep people and their pets together.
"Lives are enriched by companion animals, who deserve a loving home," said Trish. "We are grateful to Stream Outdoor, Total Outdoor Media (TOM) and QMS for helping us to raise awareness about our work campaigning for the humane treatment of all companion animals and rally support for programs that deliver high welfare standards, such as Rent with Pets and Pets in Aged Care."
Let's get to know some people behind these wonderful companies!
Total Outdoor Media (TOM)
Total Outdoor Media's Managing Director Ged Hart is a big animal lover and has many fond memories of his family dog Boo Radley. Fortunately, he and his wife Shari still get to pamper Boo's sister and best friend, Scout Finch, a gorgeous 14-year-old Staffy x Lab cross.
He said, "My wife Shari has a very special connection with all pups and animals. She is your serial animal rescuer! There have been rescue missions of fairy penguins, magpies and more recently a small family of tawny mouth chicks when a tree fell down out the front of our home in the middle of the night. I'm pretty sure Shar is an 'All creatures great and small whisperer' and I'm just her wingman!"
Why does Total Outdoor Media support Australia CAN and its programs?
"Our furry friends need all the help they can get and a special organisation like Companion Animal Network need to get their messages out there far and wide," said Ged.
"We are lucky to be in a position to give them a hand in getting their important messages across regional Victoria. We are all about supporting positive initiatives like Australia CAN and will continue to do what we can when we can."
Stream Outdoor
Stream Outdoor's Sales & Marketing Manager Chris Perera believes animals play a huge part in everyday life, from mental health to socialisation. He and his family adore their gorgeous 8-year-old Rhodesian Ridgeback named Charlie.
"What makes him special is his temperament," Chris said.
Charlie is a gentle (66kg) giant and he loves to bring him to the office any chance he gets.
"Stream Outdoor is proud to support the team at Australia CAN and help get the message to communities across Regional Queensland via our digital billboard network," he said.
Companion Animal Network Australia (Australia CAN) are working with aged care facilities, such as Lifeview in Melbourne, to develop pet friendly policies and general guidance around supporting seniors and pets.
In the latest series of Pooches at Play TV show, that airs on Channel 10 and 10BOLD, Australia CAN ambassador Lara Shannon speaks to Samantha Jewell, CEO of Lifeview, to learn more about how they help support their aged care residents with pets.
Lara also has a chat with resident Daphne about her beloved furry family member, Annie. "I can't be without her," she says.
If Daphne couldn't bring Annie to Lifeview with her, she said she doesn't think she would have come.
Watch the full segment below:
You can catch up on the full season of Pooches at Play on 10Play.com.au
The fundraising event saw more than 21,000 people walking, jogging and running to raise money for causes close to their hearts. Six team members from our corporate partner Collins Foods (operator of KFC and Taco Bell) completed the 4KM and 10KM events.
A huge thank you to Robyn Dunlop, Michelle Robertson, Sarah Bartolo, Ashley Wise, Selena Sadler and Stacey Robertson!
"We are grateful for the incredible effort and generous contribution by the team at Collins Foods!" said Trish Ennis, CEO of Australia CAN. "We greatly appreciate their support and donation which helps us to support the direct-care work of our member agencies on behalf of companion animals, and the work we do in our Rent with Pets and Pets in Aged Care programs."
Robyn, an employee of Collins Foods for nearly 39 years, loves animals and said it breaks her heart knowing so many pets are mistreated and surrendered to shelters because of changes to their living arrangements.
"I have an 8-year-old Lhasa Apso named Coco and could not imagine having to part with her. She is my everything," she said. "Some people say Coco is spoiled; however, I say she is just loved as every animal should be."
Until May last year Robyn had a 16-year-old Lhasa Apso (Tisha) and before that a Maltese x Bichon Frise named Rosie. Her love for her dogs inspired her to participate in the Bridge to Brisbane event and raised $3,050 for Australia CAN!
"I did the 10km run – there was as 4.5 km event also but why settle for that when I could do the 10km? The last few hills were a challenge that's for sure!" said Robyn.
"I wish every animal could have a life like Coco. If I could make that happen, I would do it in a heartbeat. I saw the opportunity to make a small difference by raising money for Companion Animal Network Australia as part of my Bridge to Brisbane."
Michelle also wanted to fundraise for Companion Animal Network Australia, raising just over $500 (fundraising page), as a first-time participant in the Bridge to Brisbane event.
"I appreciate and understand how many individuals have improved their quality of life through having a companion animal," said Michelle. "We had a great time raising awareness for these special animals! We have already discussed going bigger and better next year!"
Companion Animal Network Australia CEO Trish Ennis speaks to Ch 7 Weekend Sunrise about what needs to be done to address this issue.
View Video on RentWithPets.com.au
Information for landlords and tenants about renting with pets, and ways you can support our pledge for a pet friendly Australia, visit https://rentwithpets.com.au/
Read Issue: https://issuu.com/theintermediagroup/docs/pet_industry_news_may_2022/8
Australia CAN CEO Trish Ennis said the organisation is proud and lucky to have an amazing array of talented people on the Board.
"The Board is incredibly dedicated to our mission and work in the community," she said. "Together we promote the companion animal bond and responsible pet ownership through national campaigns, partnerships and initiatives, and work to achieve the highest possible standards and facilitate collaboration in activities that identify and communicate best welfare practice."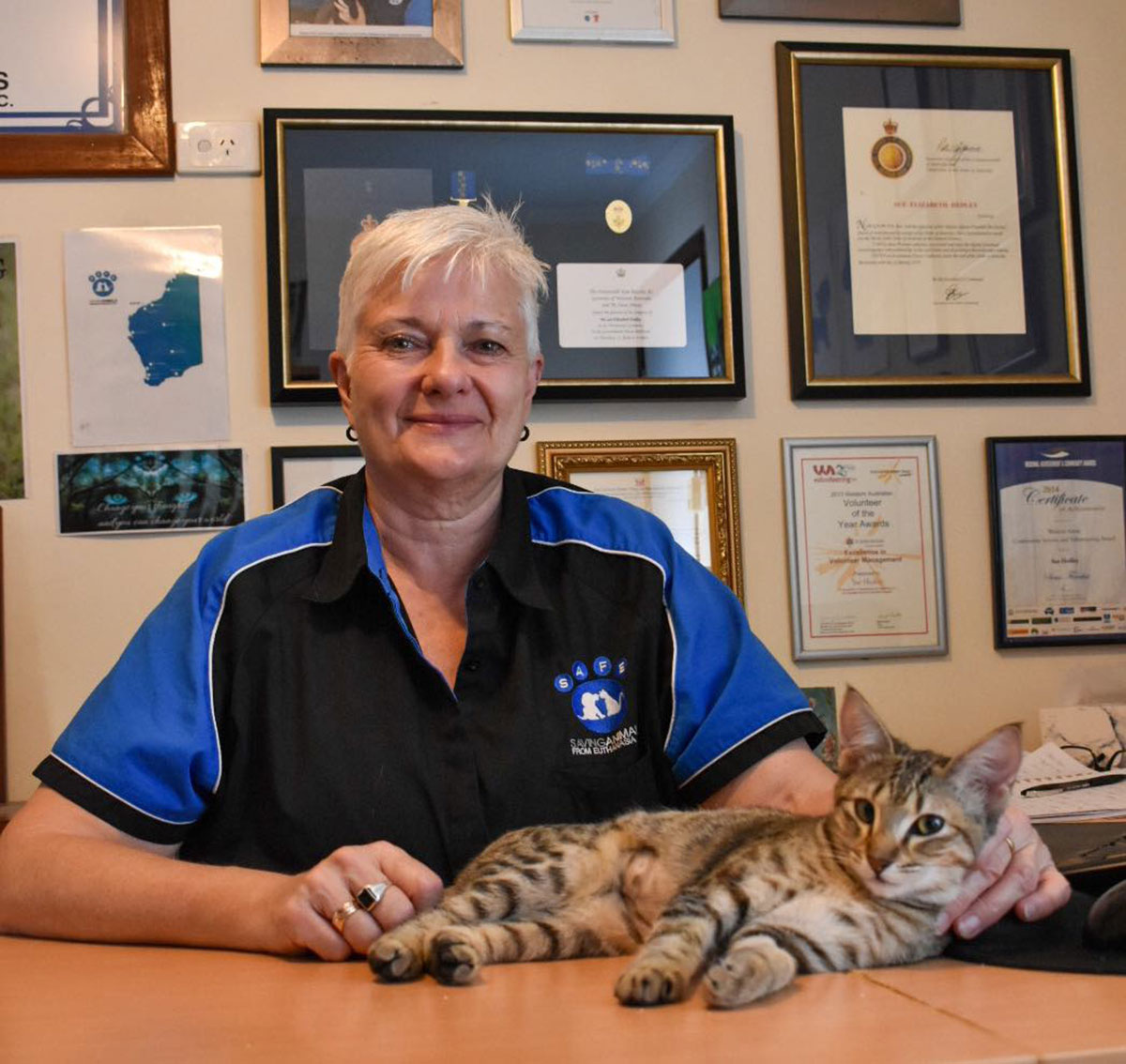 Sue Hedley OAM, SAFE Inc  
Ms Hedley is also Founder of SAFE Inc, Australia CAN's Western Australia member. Being a Director on Australia CAN's Board with SAFE Inc as a member since 2014 has provided SAFE Inc with a voice for the domestic animals in WA, she said.
"Prior to SAFE Inc's inception in 2003, the majority of homeless animals in WA had little opportunity, except those fortunate enough, to receive assistance by living in and around Perth. SAFE Inc is doing all we can to reach animals from the regional areas to ensure their welfare. Being part of a national organisation gives a far greater reach for the needs of animals in WA regional and remote areas," she said.
Being an Australia CAN member has also provided the opportunity to introduce a different model nationally in animal rescue with no shelters and all animals in care in foster homes, explained Ms Hedley.
"The goals for SAFE Inc are to ensure every rehomable animal in WA has the opportunity for rehoming and to ensure networks across the state to achieve this. SAFE Inc aims to have purpose-built premises and Branch Coordinators funded to assist in ensuring sustainability long term," she said.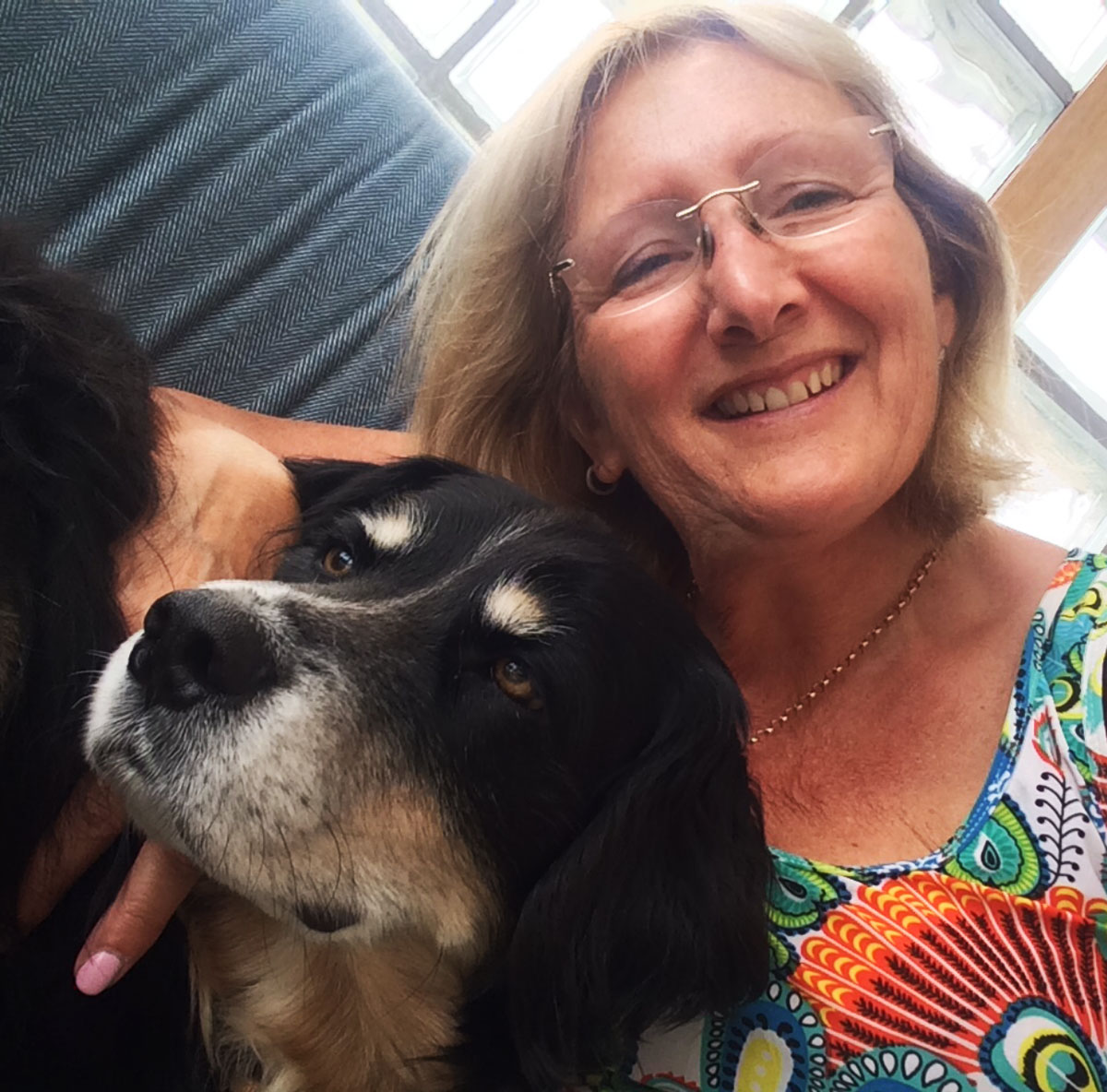 Dr Megan Alessandrini, Dogs' Homes of Tasmania
'Dr Alessandrini is a Australia CAN Board delegate from Dogs' Homes of Tasmania (DHOT) and as a director of DHoT for almost 20 years, she's observed and also been part of a movement for change to improve the lives of dogs in their care and in the wider community.
"Companion animals now play a more important role in society than ever before," she said. "Pets contribute to households and bring joy by giving unconditional love.  Their loyalty and friendship give meaning to many people who might otherwise be lonely and at risk.
Dr Alessandrini explained that the Pet Friendly Australia strategy (PFA) developed by Australia CAN aims to strengthen the human-animal bond. One aspect of PFA addresses barriers experienced by renters by supporting reform similar to the current "opt out" pets in rental accommodation provisions in Victoria, she said.
PFA also encourages Australians to 'adopt not shop' by rehoming rescued pets and to reduce the staggering number of unplanned and unwanted litters by desexing all pets before their first season.
"Elderly people trying to manage in their own homes with support and caregivers or moving into residential settings should also have the option of animal companionship. Assistance to care for an animal companion needs to be available for residential or visiting pet programs," she said.
"More appropriate purpose-designed public spaces and facilities for pets would also enrich pet lives and provide more opportunities for the human-animal bond to flourish."
Dr Megan sees her current role as president of Australia CAN is a 'brilliant opportunity' to advocate for companion animal welfare, by providing information about how to enrich your companion animal's life and give them everything they need in return for all they do for us.
"We aim to contribute to policy and practice through advocacy and awareness raising- to be at the top of the cliff preventing problems rather than fixing up the damage at the bottom of the cliff- although CANA and our affiliates do lots of that too," she told Pet Industry News.'
Read more here
As they grieve deeply for their beloved pet left behind, the outcomes vary for the animals involved. Some pets are re-homed, others are surrendered to a shelter and some even euthanised.
In Victoria, residential care provider Lifeview is helping aged care residents live more active and vibrant lives with their beloved companion animals at their side. Located in Melbourne's south-eastern suburbs at Chelsea, Emerald, Cranbourne and Wheelers Hill, the facility's pet friendly atmosphere has inspired residents and staff alike!
"Pets are family, and many older people see their pet as a vital part of their life," said Samantha Jewell, CEO of Lifeview. "Moving into aged care is a big enough change already without losing their beloved pet. Many aged care homes do not allow pets. At Lifeview, we believe in keeping people and their pets together."
Residents must be able to look after their pet to a certain degree, such as feeding, changing their water, cleaning their cat's litter tray and taking their dog for a walk.  This helps residents maintain their independence and keep them more agile.
Lifeview also has visiting therapy pets and staff often bring in their pets as well, such as Shadow who comes in every day with Jess Lammeretz, Argyle Court Residential Manager, and is a big part of the home.
"Even our corporate office is pet friendly," said Samantha. "We are all pet lovers, and it runs through the business as well."
When residents can no longer care for their pet, their family must take care of the animal.
"We had a resident who couldn't care for her cat any longer and one of our staff adopted the cat. She brings the cat to the home for a visit," said Samantha.
"Pets bring a lot of joy and more positivity to their owners as well as to the residents around them. They help residents socialise and settle in, easing their move into the home and making new friends. Pets also assist with reminiscence therapy, as residents recall the animals they had when they were a child and share stories and help reconnect."
A large body of research shows that pets help to reduce feelings of loneliness and alleviate the impacts on people's physical and mental wellbeing.
Australia CAN is working closely with Lifeview to help other residential care facilities adopt this positive pet-friendly change to enhance the lives of the residents and their beloved pets.
Moving into aged care might mean having to give up your home and most of your possessions (which is already a challenging experience), but it should not mean you should lose your best friend and, potentially, lifeline.
For more information about Australia CAN's Pets in Aged Care project, contact Australia CAN CEO Trish Ennis at tennis@australiacan.org.au
Leptospirosis is a zoonotic disease (affecting both animals and humans) caused by bacteria found specifically in infected animal tissues and urine. Infection with Leptospira bacteria may cause liver and kidney damage; however, it can also affect the nervous and respiratory systems, and in extreme cases cause death, according to the Australian Veterinary Association (AVA).