Pet therapy dogs supporting frontline healthcare workers during pandemic
Our Victorian member Lort Smith Animal Hospital's pet therapy volunteers and dogs are helping the mental health of frontline healthcare workers by sharing the canine love
In the past two weeks a small number of Lort Smith pet therapy dogs started visiting the hard working staff at the Peter MacCallum Cancer Centre.
Lort Smith Head of Hospital, Dr David Cunliffe said, "Staff at the Peter Mac, like so many other hospitals across Melbourne, are in need of support at this time. So, when a call came to Lort Smith from our friends at Peter Mac with concerns about the impact of the latest COVID-19 outbreak on their frontline healthcare workers, our pet therapy volunteers responded with a resounding "YES'' to coming back to visit staff.
"We have a strong, positive partnership with Peter Mac staff, who see first-hand the incredible impact a dog's presence can have on people experiencing acute distress, pain, and trauma. The staff go above and beyond to support our visiting volunteers and to provide the opportunity for people to benefit from the human-animal bond."
Although the Lort Smith Pet Therapy program began over 32 years ago as part of the community outreach services, it was originally designed for patients and residents in hospitals, aged care and juvenile justice facilities.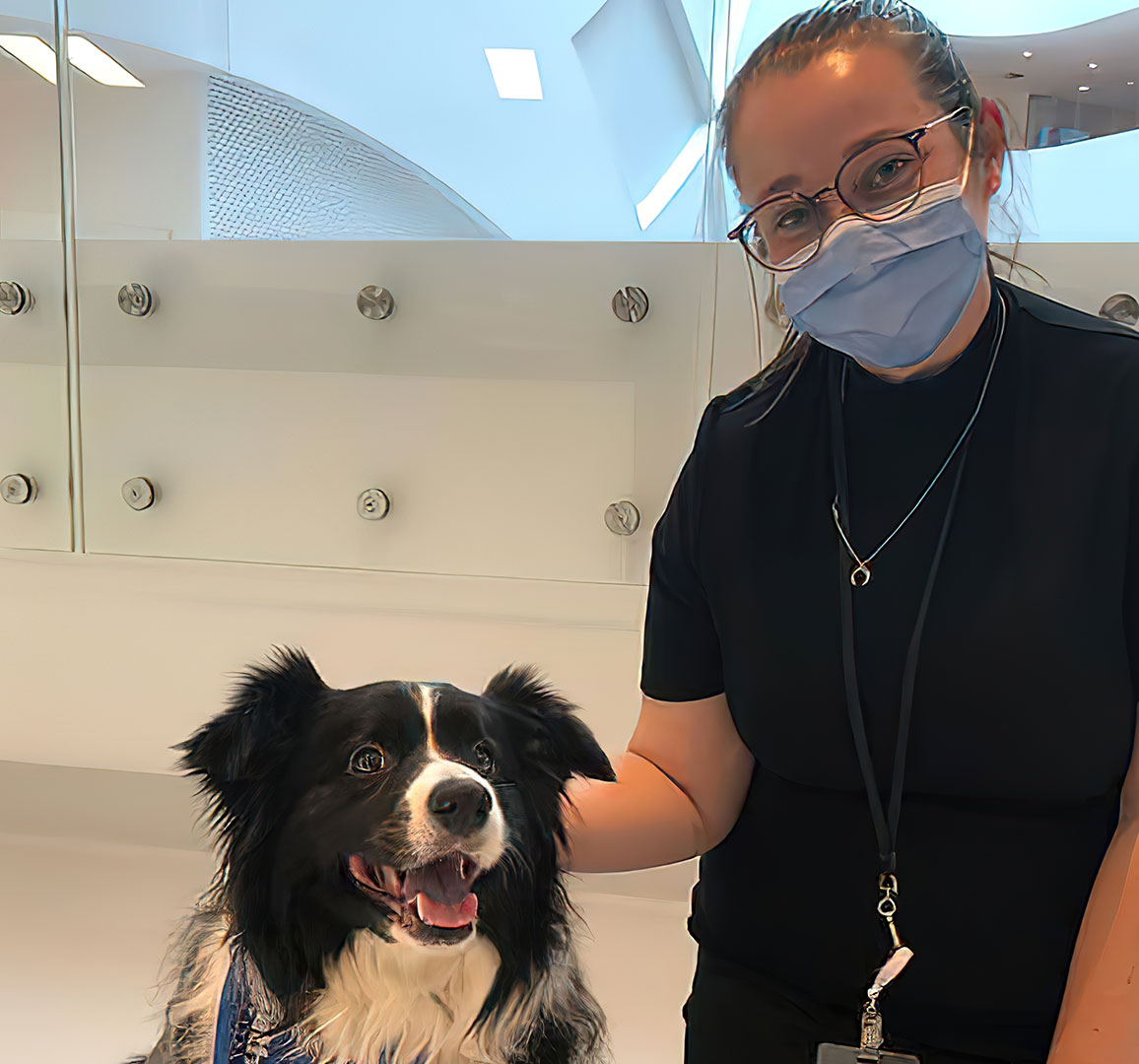 However, due to COVID-19, the volunteer pet therapy teams have been unable to visit the high-risk, vulnerable groups and instead there has been a strong interest for pet therapy services as a support for healthcare workers.
"In non-COVID times, these incredible dogs from Lort Smith are a common sight in our inpatient wards," said Peter Mac's Chief Nursing Officer, Jac Mathieson.
"They always bring a smile to the faces of our patients and their visitors, and of course our staff. A massive thank you to Lort Smith for everything you are doing to support wellbeing at Peter Mac."
Pet therapy is used in defence and first responder industries being recognised as an established measure for helping employers manage workplace stress and support mental health and wellbeing.
Lort Smith is an iconic Melbourne institution serving the community for 85 years and is the busiest not for-profit animal hospital in Australia, seeing around 25,000 animals each year.
Subscribe to our Tales
Tales, the official blog of Australia CAN, is full of news from our network, updates on our advocacy efforts and heartwarming stories that celebrate the human-animal bond. Please enter your email address above so we can let you know when a new Tale has been published, and also occasionally send out other important announcements. Thanks for staying in touch!
Please note: Some images used in Tales and on our social media may be stock images and not the individuals named in the article. Names may be changed to protect privacy of individuals. Generative AI may be used to modify image backgrounds for aesthetic purposes.