New research finds link between human happiness and animal health
It's no secret that a wagging tail can put a smile on just about anyone's face, but little has been known until now about how truly impactful the state of our dogs' wellbeing is on our own health and happiness
A study by new Australian dog supplement brand ZamiPet finally uncovers an undeniable link between the health of our dogs and our own mental health, finding that when our furry friends aren't feeling well, we feel out of sorts ourselves, and we want to help.
In research that polled 1,000 Australians, dog owners spoke of how they see their pets as family members and get great comfort from their presence in their lives. Almost all respondents said their dog makes them happier (95 per cent) and healthier (93 per cent), while 94 per cent said their dog supports their overall mental health.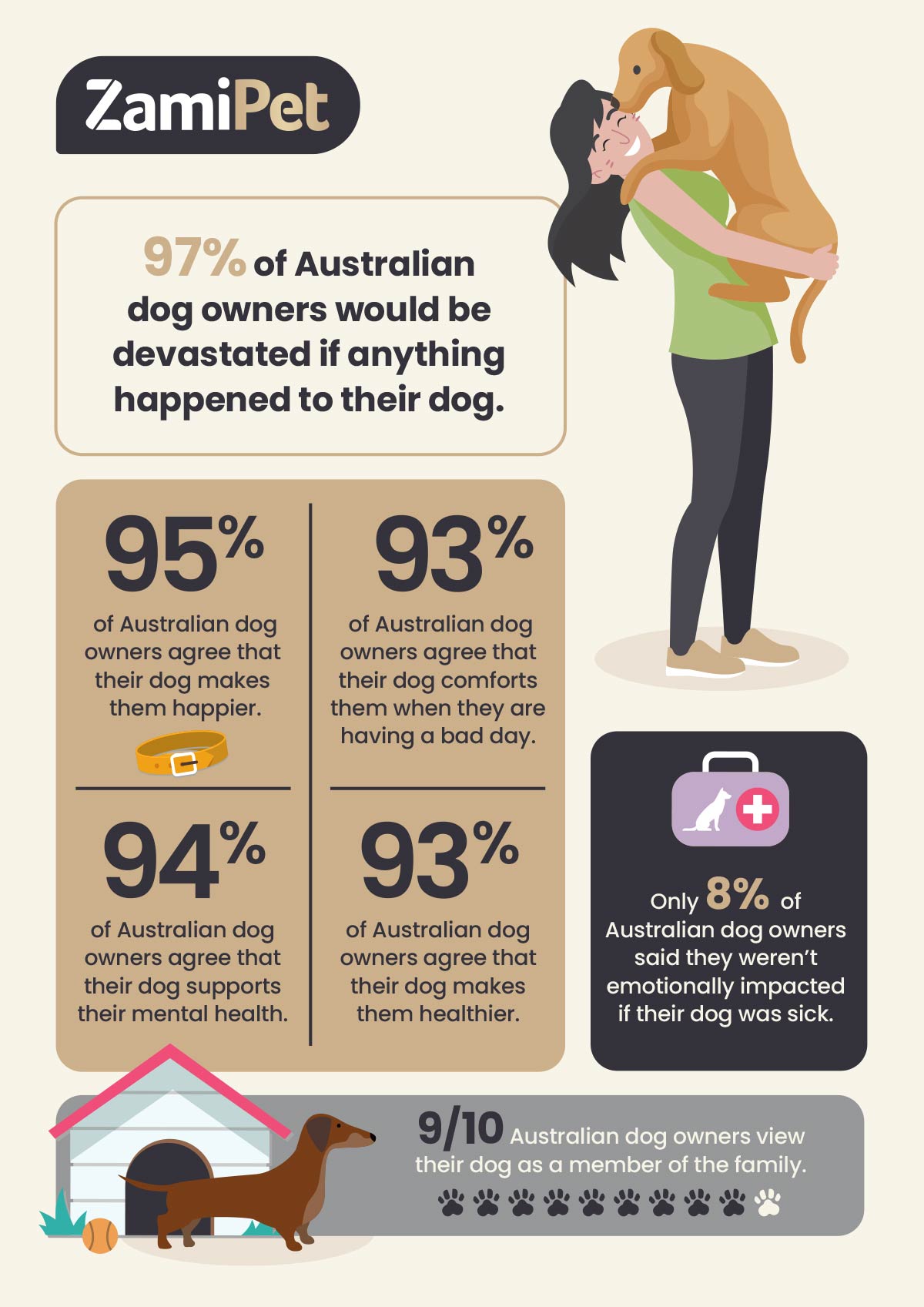 Nine out of 10 said they'd be devastated if anything happened to their dog, with the same amount of people also commenting that their heart breaks when their dog is unwell. Only eight per cent of people said they weren't emotionally impacted if their dog was sick.
Dr Andrew McKay, Australian veterinary surgeon and head vet at ZamiPet, said there is no denying that happy pets meant happy humans, but that few pet owners understood the link between happiness and health when it came to their pets.
"Many of us have experienced the stress and upset of a sick or injured pet – it impacts our mood, our mental health and our happiness. This research confirms what pet lovers have always known – our health and happiness are heavily influenced by our pet's own health and happiness," he said.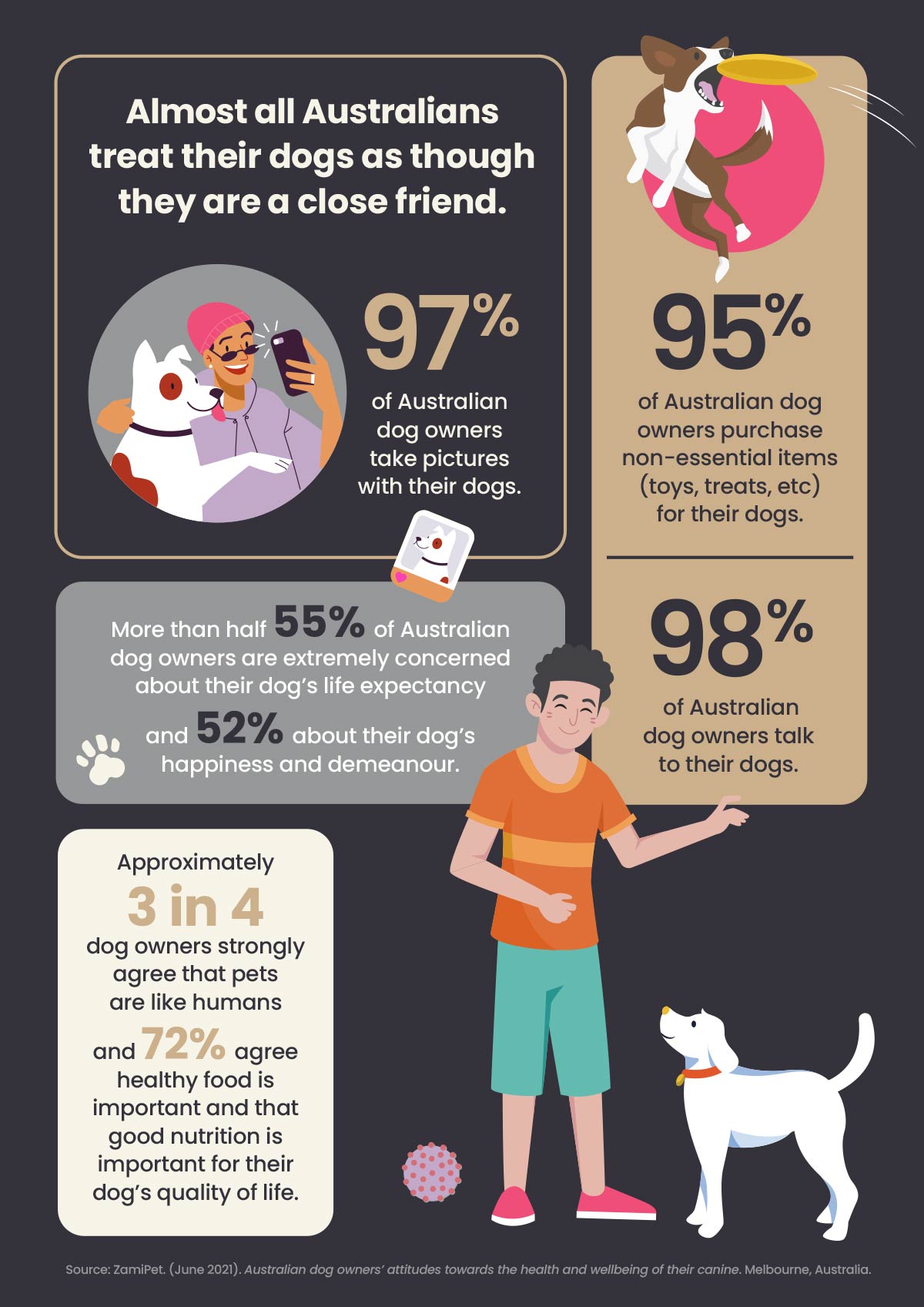 The ZamiPet study also delved into attitudes towards dog ownership, finding that 93 per cent of Australian dog owners view their pet as a member of their family and almost all treat their dogs as though they are a close friend. In fact, 98 per cent of Aussie dog owners talk to their dogs, 97 per cent take pictures with their dogs and 94 per cent purchase items like toys and treats for their dogs.
Australian dog owners have also used a video monitor to track the movement of their dogs when they're not at home (79 per cent), celebrated their dog's birthday (65 per cent) and more than half have purchased fashion accessories for their dog (53 per cent) – confirming the utter joy our much-loved companions add to our livelihoods and the unconditional love we have for our pets.
Credit: ZamiPet
Subscribe to our Tales
Tales, the official blog of Australia CAN, is full of news from our network, updates on our advocacy efforts and heartwarming stories that celebrate the human-animal bond. Please enter your email address above so we can let you know when a new Tale has been published, and also occasionally send out other important announcements. Thanks for staying in touch!
Please note: Some images used in Tales and on our social media may be stock images and not the individuals named in the article. Names may be changed to protect privacy of individuals. Generative AI may be used to modify image backgrounds for aesthetic purposes.